Polycarbonate hollow sheets are an alternative to glass in clear roofing and wall applications. They are ideal for providing daylight through both straight and arched structures. They are also suitable for constructing building facades, partition walls or - in gardening applications - greenhouses, as an alternative to plastic film covering. The lightweight, rigid structure, combined with thermal insulation and weather resistance and the use of UV filters, makes polycarbonate sheets an essential feature of contemporary architecture.
Polycarbonate is a plastic material that combines the mechanical, optical and thermal properties of other materials and as such is widely used in many areas of construction and industry.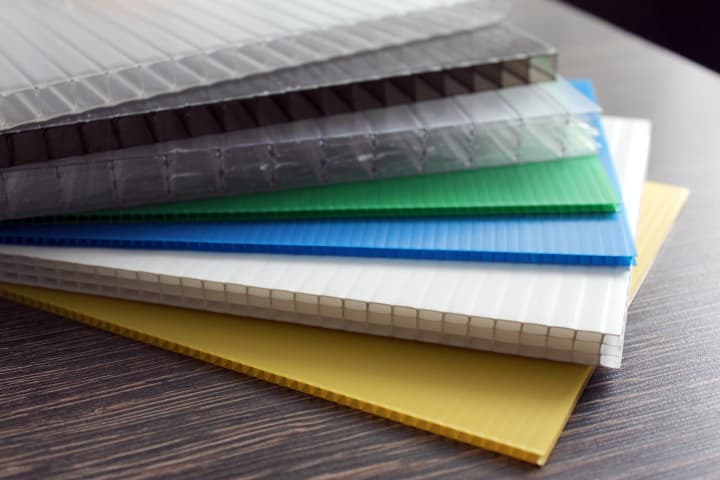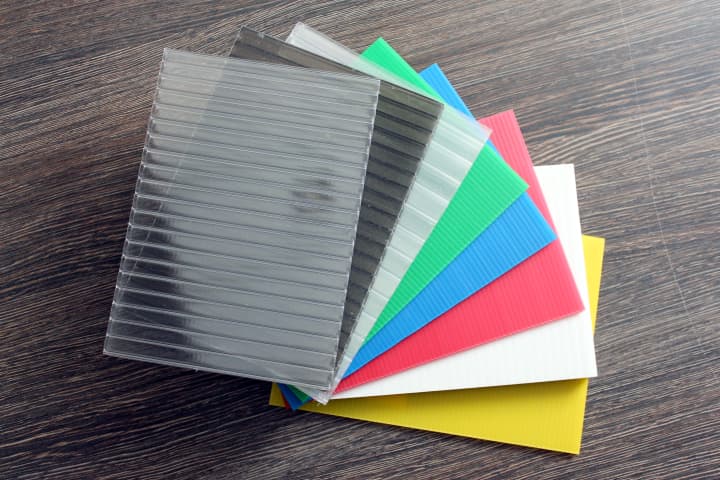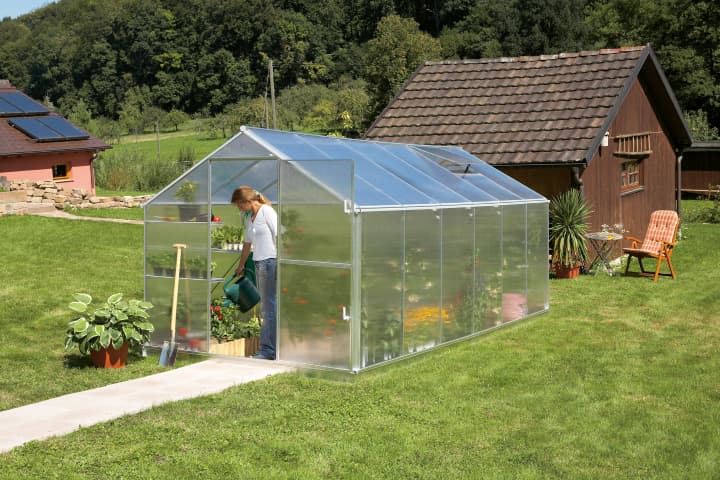 Applications
Internal applications
Partition walls
Suspended ceilings
Wall lining
Glazing covers
Sliding doors
Industrial windows
External applications
Skylights
Greenhouse cladding
Roofing for covered passages
Bus stops
Entrance canopies
Vestibules
Conservatories, verandas, balconies, patios, etc.
Advertising signs
Noise barriers
Properties
Light Transmission
Polycarbonate hollow sheets are a practical method of providing light. Clear sheets offer light transmission between 79% and 82%, depending on the thickness and number of walls. Opal and bronze tinted sheets (Other colours are also available) can be used to restrict the level of light transmission. The surfaces of structures constructed from multiwall polycarbonate sheets are light (high light transmission) and tight, offering heat insulation and weather resistance while being aesthetically pleasing.
Impact Resistance
Polycarbonate sheets offer high impact strength – they are 250 times more resistant to cracking or breaking than glass.
Thermal Insulation
Thanks to their wall structure, polycarbonate sheets have very good thermal insulation properties, significantly reducing the amount of energy needed to heat the building in which they are used.
Durability, resistance to adverse weather conditions
Polycarbonate sheets manufactured by WZD can be used in temperatures ranging from as low as –40oC to as high as 120oC. They have a surface coating that provides protection against the damaging effects of UV radiation in sunlight, thus preventing material damage. Thanks to this and other properties, polycarbonate sheets made by WZD retain excellent resistance to weather (wind, sunlight, rain, snow, hail, temperature changes and other factors) for many years.
Additional Information
Standard sheet size: 2.1 m x 6.0 m or 2.1 x 7.0 m(other sizes available upon request)
Maximum sheet length: 13 m; maximum sheet width 2.10 m
Colour-tinted sheets are available upon request
Sheets for construction use are protected against UV radiation